Landfill Gas Resources (LFG)
Converting Landfill Gas (LFG) into industrial fuels such as LNG is accomplished by collecting and purifying methane gas generated from waste landfills. This process not only creates a valuable energy resource but also reduces global warming factors as well as the pungent odors around landfills.Halla Energy &Environment, for the first time in Korea, secured technology for LFG heavy gas conversion.It has successfully designed and installed resource recovery facilities which the converted methane is used to increase the SCR temperature at the nearby incineration plant and for the boiler at the Keumho Petroleum Chemistry Company. With this project, annual energy savings have amounted to more than 2 Billion Korean Won.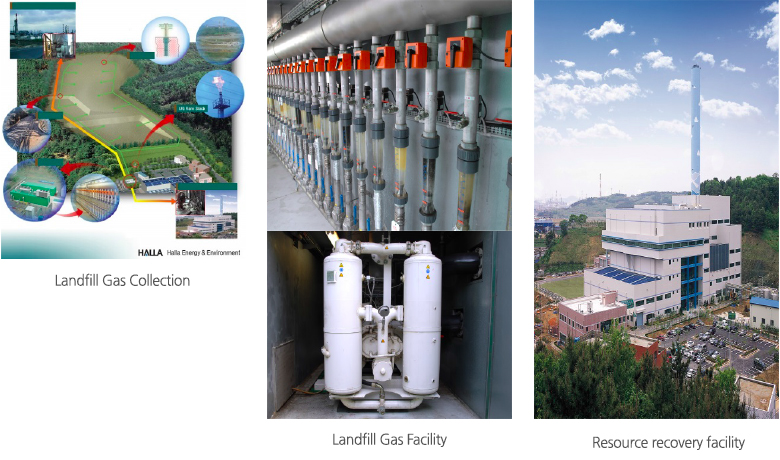 Projects
| No. | Project Name | Client | Size/specification |
| --- | --- | --- | --- |
| 1 | Ulsan LFG | Ulsan City | |
Small Hydropower Plants
Halla Energy & Environment has constructed a small hydropower plant using cooling water discharged from main power generation plants and the difference in the ebb and flow of the tides for the first time in Samchonpo, Korea. With this achievement, we will continue to develop technology and facilities regarding tidal power generation and tidal stream power generation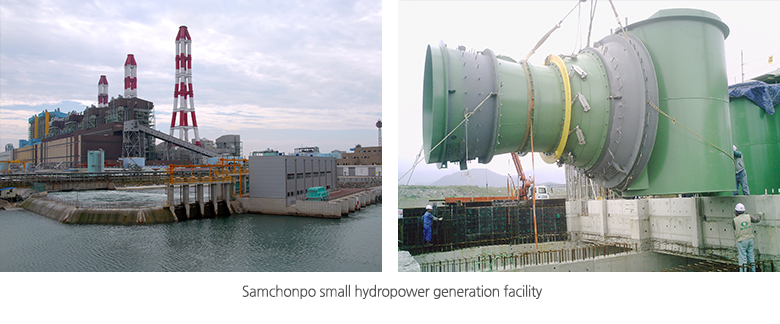 Projects
| No. | Project Name | Client | Size/specification |
| --- | --- | --- | --- |
| 1 | Samchonpo small hydropower generation facility | Korea South-East Corporation | 1,000kW x 6 |
Wind power generation/Solar-light power generation /Solar thermal generation
Halla Energy &Environment is leading the promotion for renewable energy resource technologies to cope with environmental changes domestically as well as overseas regarding regulating the discharge of green house gases according to the United Nations Convention on Climate Change and also promises you to provide high-quality services in all fields from construction of wind power generation, solar-light power generation/solar thermal generation to design and construction.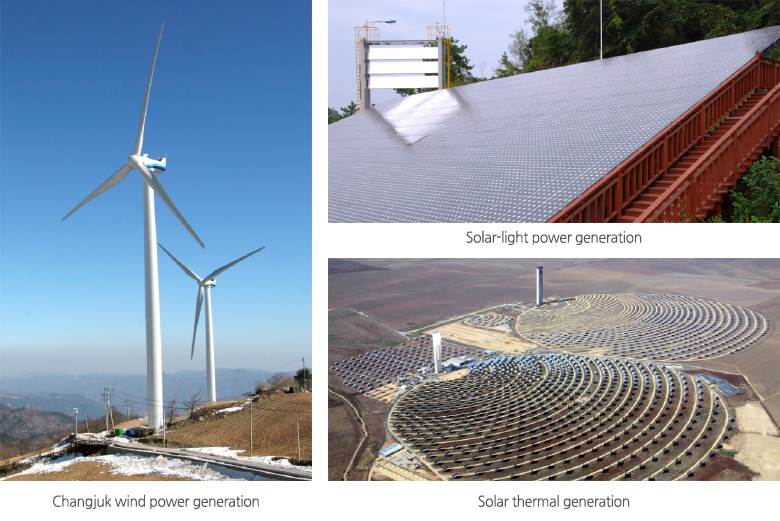 Projects
No.
Project Name
Client
Size/specification
1
Wind farm of Kenersys K82 in India
Kenersys India Private
2.0MW x 5
2
Changjuk wind farm
Vina-Halla Heavy Industies Co . Ltd
HHI 2.0MW 80m
Tubular Tower 8Sets